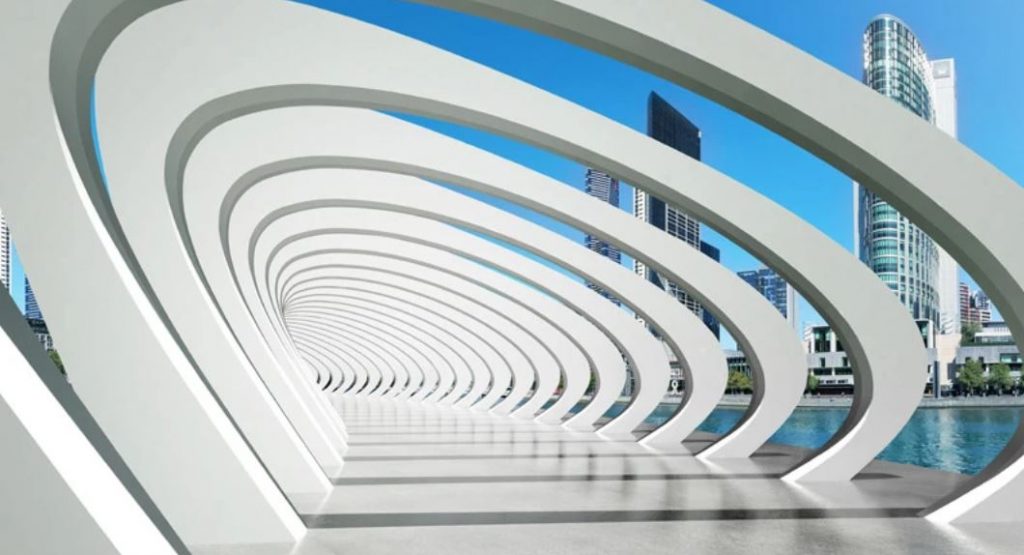 Brother's II mobile concrete plants are the ideal solution to deliver UHCP (ultra-high performance concrete), now used on the most demanding infrastructure including bridges and roads, creative architecture and cost effective public & private buildings.
This high tech construction material delivers superior strength and resistance to compression and flex with improved longevity, efficiency and aesthetics.
Strength and durability make UHPC the ideal solution resistant to freeze & thaw and impact or abrasion.  High ductility provides high resistance to joint flex from heavy truck traffic, increasing structural stability.  This is a lighter option than steel allowing for thinner, longer spans.
Ultra-High Performance Concrete is typically formulated by combining portland cement, supplementary cementitious materials, reactive powders, limestone and or quartz flour, fine sand, high-range water reducers, and water. The American Society for Testing and Materials has established ASTM C1856/1856M Standard Practice for Fabricating and Testing Specimens of Ultra High Performance Concrete that relies on current ASTM test methods with modifications to make it suitable for UHPC. When combined with metal, synthetic or organic fibers it can achieve flexural strengths up to 7,000 psi (48 MPa) or greater.
Send us your specifications.  We can setup the formulation ahead of time and mix your exact requirements on the spot, saving you time and money.